Private Tuition Classes in Bangalore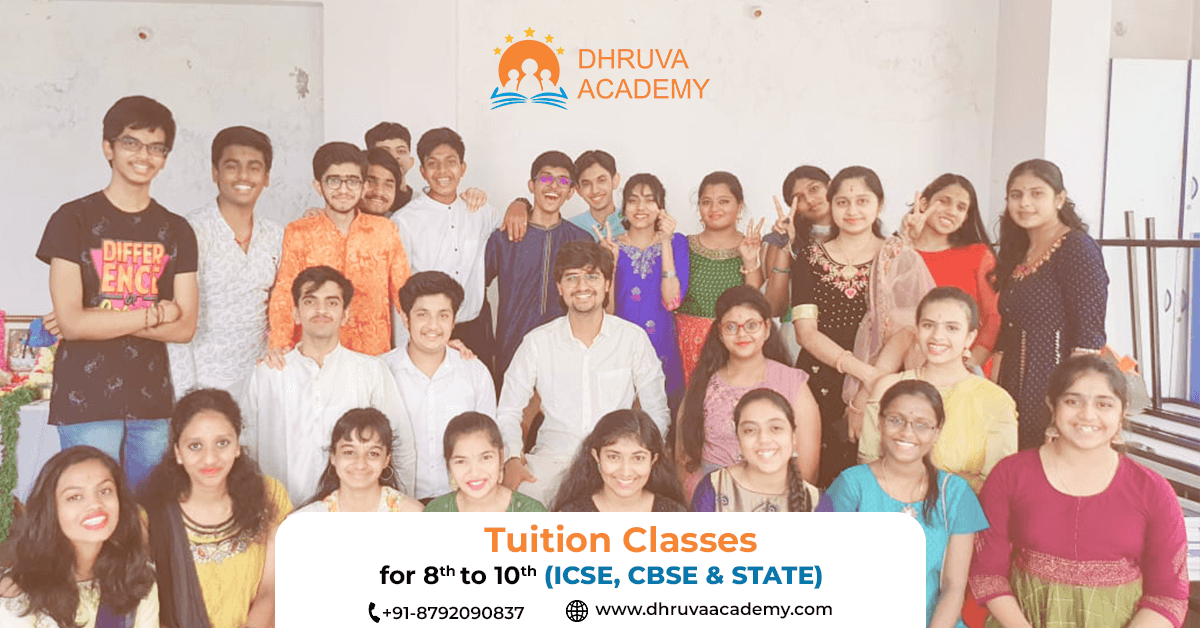 In this highly competitive world, some students need personal care and attention. Keeping this in mind, Dhruva Academy offers Private Tuition Classes in Bangalore. As a team, we recognize that there are differences in learning speed between students who do not have a place in the classroom environment. Our tutors provide individual care and attention to students' progress and education to develop their creative and innovative skills.
Dhruva Academy is the leading tuition centre that provides the best Private Tuition Classes in Bangalore. Our tutors enable one-on-one interactive learning, a "teacher-to-student" approach. We offer one-on-one lessons for students. In addition, the tutors at Dhruva Academy can provide guidance and build good relationships with the students, leading to easy learning.
The Dhruva Academy, which consists of prominent, experienced and qualified professional teachers from different fields such as maths, science etc., skillfully guides students from the basics of each subject to the examination method. The students will be given assignments and notes in addition to the lecture. Finally, a test is performed to fairly assess what has been taught. Capacity pooling is performed to meet each student's needs, and a training session is given to the student after each class, separated from individual decontamination sessions. Regular parent-teacher interactions take place through SMS / phone and personal meetings for timely updates. Our effort has always been to provide the best for all students.
Why choose our Private Tuition Classes in Bangalore?
There are many reasons to invest in our Private Tuition Classes in Bangalore. Some benefits that you can expect are:
Small student-teacher relationship: At Dhruva Academy, private tutin classes are conducted, so students are more focused and taught in a way that is specifically tailored to their unique needs. Here in the Dhruva Academy, students participate in groups of up to 5 students, but the teaching is always one-on-one.
The right teacher: You have no choice about your teacher at school, but we match the child with the teacher after the first meeting with the child. This means that students have teachers who teach their learning style in the most effective way.
Additional Review: Schools often have limited time to simply review and understand a child's work. This is not always enough. At Dhruva Academy, our private tutors give students more opportunities to go through areas that can be difficult.
Homework help: With private teachers at Dhruva Academy, students enjoy having a guide who can make the topics covered for homework a less stressful, less homework reading and more effective learning experience.
Exam Practice: For students who have difficulty studying for the exam, our Private Tuition Classes in Bangalore will help them develop better learning skills and ultimately achieve better grades on the exam.
Trust: Our private teachers at Dhruva Academy build personal relationships with students so they can see and develop their potential. It is very easy for school teachers to lose track of this, especially if the child is well-behaved or has average intelligence. This gives students greater confidence in their research.
Save time and efforts: Parents and parents with a busy life do not always have time to help their children in their studies. Having our private tutor eliminates the pressure (although parents are always advised to spend time with their children whenever possible!).
Stronger motivation for the best performance: At Dhruva Academy, our teachers are really focused on your child's success, which motivates them to maximize their abilities.
Safe environment for open discussions: Students may be willing to ask questions in large classes, but working with our tutors at Dhruva Academy gives them the confidence to speak freely.
Students are taught in innovative ways: Because our Private Tuition Classes in Bangalore are one-on-one, teachers are actively trying new teaching methods that work best with students.
What are you waiting for? Contact Dhruva Academy now and enroll your child in our Private Tuition Classes in Bangalore.